Values
Diligence, Honesty and Sustainable Management
Since Fwusow Industry established in 1920, it has upheld the management principle "diligence and honesty." To expand our business terrain, we have innovated business with the belief of broader global vision and the positive attitude toward sustainable management.
Quality First and Customer First
"Quality first and customer first" is the principle we insist on. Fwusow Industry provides the well-qualified products and gracious service to fulfill the need of customers and gain customers' satisfaction. Due to our persistence, our manufactories are certified for ISO 9001, TOF, ISO 22000, HACCP, and FSSC-22000 etc.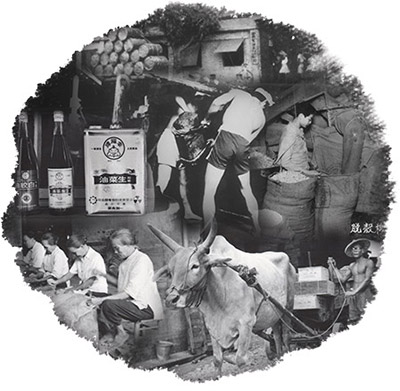 The Philosophy of Our Factory
「Loyalty and Diligence」.「Innovation and Feasibility」.「Responsibility and Unity」.「Profession and Joy」
From its inception, Fwusow Industry earns its support, reputation and the success today by maintaining the corporate value "diligence and loyalty" and insisting on the conviction "quality, innovation and service." The company will dedicate to preserving its heritage, and pursuing excellence so as to surpass itself toward sustainable business.
Emphasizing the philosophy of our factory "loyalty, diligence, innovation, feasibility, responsibility, unity, profession, joy", Fwusow Industry encourages all the employees with the spirit of seeking for the truth. In the fields of feeds, cooking oils, pet foods and bio-fertilizers etc, we gather all the resources for creating qualified products. Working hard to improve the corporate by strengthening competitive ability, it is the goal to be developed into an extraordinary international company. In the 21st century, the era of knowledge economy, we integrate innovation into our production, management and marketing systems for sustainable management in rapidly changing management environment, as well as create "innovative Fwusow, healthy everyday" and win-win situation for consumers.